It can be a pain to remove diapers from your children at night, but it doesn't have to be. Here are some tips on how you can make the process as quick and easy as possible for everyone involved.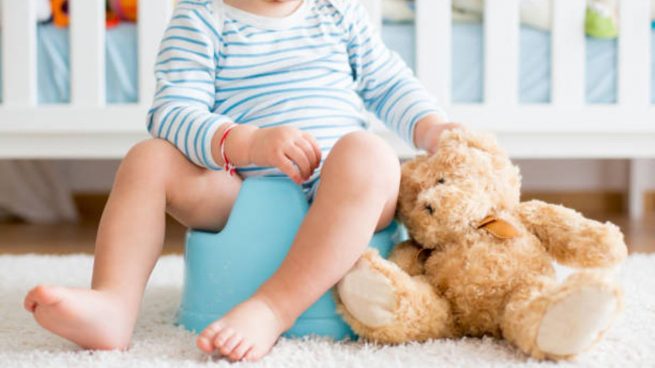 It is around the age of 3 years when children are ready for us to remove their diapers during the day. However, there may be cases in which removing the diaper at night is somewhat more complicated. What to do then?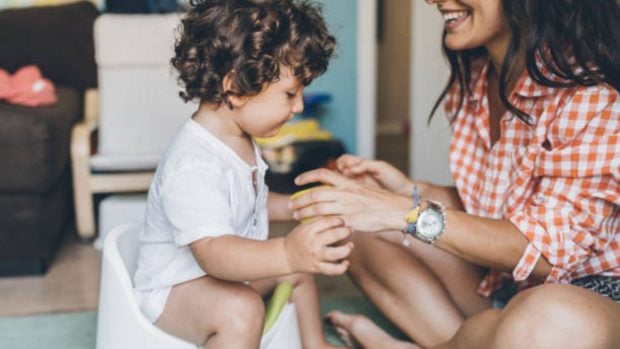 How to remove diapers from children at night
If you want to remove your son or daughter's diaper, summer is undoubtedly the most favorable season, since by wearing fewer clothes it will be much easier and faster to take them to the bathroom in case of emergency. In the case of the night, the first of all is to take into account if our son/daughter is really ready to last all night without peeing while sleeping.
To know this, it will be enough to check in the morning if the diaper that you have worn while sleeping is completely dry or almost dry. If, on the other hand, the baby is still very wet at night, maybe we should wait a little longer.
Tips to know if the baby is ready to stop wearing a diaper at night
On the other hand, you can be guided by other clues like these that we give you:
Age: the child must be between 18 months and 3 years old before they are mature enough to recognize the need to go to the bathroom
Interest: Your child expresses curiosity when seeing others go to the bathroom. Although it may seem embarrassing at first, it is actually helpful for the child to see their parents or older siblings use the bathroom and more so if it comes after dinner.
Dry diaper: As we have already mentioned, if the diaper stays dry for up to two hours, it shows that they can hold urine in the bladder. For example, the diaper may be dry when you wake up from an afternoon nap.
The diaper bothers him: the child may tell you that he does not want to wear a diaper, or he may try to take it off, especially after soiling it.
Awareness: If your son or daughter can tell you that they poop or feel like it, and if they tell you before it happens, they are ready to go to the bathroom.
Wakes up at night: If your child tries to go to the bathroom during the night or calls you, you can try to make him go to the bathroom at night.
How to prepare your child for going to the bathroom at night
Make sure the child knows how to get their pajama bottoms on and off.
Talk to your son or daughter about going to the bathroom at night and decide if you are really going to make him go to the bathroom or maybe you want him to have a potty nearby in case he wakes up wanting to do something.
It may be necessary to talk a few times about your chosen overnight procedure. For example, you could say, "Come to my room and wake me up when you have to go to the bathroom."
Place a waterproof mattress cover over the mattress.
Make sure your child has easy access and correct vision to find the bathroom at night (you may even need to leave the bathroom light on at first).
Make the walk from the bedroom to the bathroom part of your child's good night routine.
Remind your child to get up at night if they have to go to the bathroom.
If the child wakes up for any reason during the night, ask if he wants to go to the bathroom before putting him back to bed.
Avoid pressuring your child not to worry.
If the baby is dry in the morning, praise him.
Don't be mad if he wets the bed and don't punish him
Things to avoid 
Some attitudes can delay the fact that the child learns to go (or ask) to urinate in the bathroom at night.
Don't criticize, humiliate or belittle your child for being a "baby." Night bladder control is a process related to maturation.
Do not punish your child by leaving him on wet sheets or making him wash dirty clothes, for example. By doing so, nothing is accomplished.
Don't deprive your child of water at night. What you have to do is make sure that he drinks a lot during the day so that he doesn't get too thirsty at night.
What to do if the baby is still wetting the bed at night?
Many boys and girls, if not all, usually learn to go to the bathroom during the day without a problem, but they may be up to 5 and even 7 years old, peeing in bed, something that is otherwise considered normal and not it is a problem to worry about.
So what to do if our son or daughter, even after various explanations, still pees in bed at night? You can follow these tips:
Wear diapers at night.
If your child is 5 or 6 years old and still pees in bed, try offering a reward – a good night story or a trip to the park – if he stays dry all night. If it doesn't work, listen to your pediatrician's opinion.
Try setting an alarm clock that wakes your child or girl at night when it detects moisture, so that they wake up when they need to urinate.
Another tactic is to wake up your son or daughter a few times and put him in the bathroom until (hopefully) he gets used to waking up when he needs to urinate. Usually, the urge to urinate occurs in the first hours of sleep, so you can start by taking him to the bathroom just before bed.
Lower your expectations. Most children cannot stay dry at night for up to 5 years or more because they have a small bladder, lack muscle control, or do not sleep too long to feel when their bladder is full.
Give it time. After learning how to use the potty, wait at least six months before trying it out and letting her sleep without a diaper. If you pee in bed several times a week, you may not be ready.
Don't expect perfection. Even after your baby sleeps regularly without a diaper, remember that it can take up to about a year before she stays dry overnight. So always put a waterproof cover on the mattress.
Tips to prevent your baby from urinating on the bed
If your child has trouble urinating at night, here are some helpful tips:
Remember that sometimes it can take a long time for your child to control their bladder at night. Don't worry and don't compare him to other kids who can.
If your child is afraid of the dark, going to the bathroom at night can be tricky . Put some night lights in the hallway. It may be helpful to leave the door to the child's room open to facilitate access to the bathroom.
If your child thinks going to the bathroom is too difficult, you can put a potty in the bedroom.
Make sure your child knows that it's okay to get up at night when he needs to go to the bathroom.
If your child becomes anxious, don't pressure him and allow a little time to pass before trying again.
Conclusion
We hope this article has provided some helpful insight on how to remove diapers from children at night. We encourage you to leave a comment below and let us know if any of these tips have been helpful for your family!
Related Articles