Normally after birth, the practice is to keep the baby wrapped in cotton clothes and wear them in cotton cloth nappies. Many types of nappies made of soft cloth are available in the market and nowadays many brands of disposable diapers are also available everywhere.
Which one you choose for your baby is entirely up to you because apart from the cloth nappies you will also have to take some precautions while wearing diapers to the newborn baby like checking diapers at 2-3 hours intervals or more First, if you think that your baby has had a bowel movement, then it is necessary to clean it immediately.
At the same time, newborn babies wet the nappy many times and they have a habit of bowel movement even at night. In such a situation, the cloth napkin has to be changed quickly after every urination. During the daytime, mothers do it comfortably but at night, they have to face difficulty.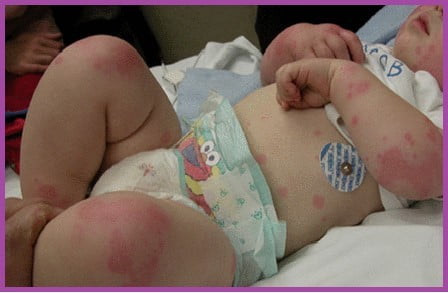 It may be that the baby does not give any signal after wetting the nappy, in such a situation, due to staying in wet clothes for a long time, he may have fever or phlegm problem as well as the baby is not able to sleep comfortably.
My family members never advised the baby not to wear diapers. They all believed that this affects the tightness of the baby's waist, the fear of infection in their skin, and the way the baby moves differently.
After two consecutive months of disturbing nights, I started wearing disposable diapers on my own. Believe me, after that my problem was halved and I also started sleeping with the baby.
Since my baby was born in summer, I used to wear diapers only before going to bed at night and till now I have not seen any specific problem related to wearing diapers.
By the way, you also know that according to the latest research, children who always wear diapers from the beginning, their gait is slightly different due to the distance between their legs. Let us give you a little information about the advantages and disadvantages of both options….
Advantages of wearing cloth, Nappi …
This is an inexpensive option, if you want, you can make it at home with a cotton cloth.
Summer is the most comfortable for your baby.
The baby feels light and does not bear any weight.
There is air in the secret parts of the baby, due to which there is no problem of rashes, sweat, etc.
Talking about loss, changing diapers, again and again, may make you feel annoyed and not at all when going out.
Advantages of wearing disposable pants …
Babies tend to urinate more in the winter and wearing such pants makes them feel less wet.
Children can play comfortably wherever they want because there is no fear of wetting the bed.
Its disadvantages can be many, but only when you wear the same diaper for several hours. Cleanliness has to be taken care of and anti-change cream or powder should also be applied while changing the nappy.
During the summer or even try to ensure that the infants wear at least diapers. It is okay to wear diapers while going out or before going to sleep at night, but wearing 24X7 diapers can irritate your baby as well as damage the skin.
Conclusion
We tried to cover a lot of ground in this blog post. Hopefully, it was helpful! It's time for us to take our leave, but before we go, please feel free to share any questions or comments below. Found an article that you think should be included? Let us know and we will make sure to include it next time around!