Pampers brand diaper first bust onto the diaper scene in 1961 and was one of the first to introduce America to the "disposable diaper". Upon their initial release, they were only able to provide a couple of options to the public and its only been over the course of time and research that they have developed into a household name with pretty much any size and style you can think of to help meet the needs of just about any parent and baby out there. Pampers diapers come in a wide range of sizes and styles.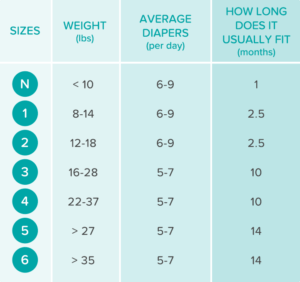 They make diapers that small enough for the smallest of preemie's and are able to meet your baby's needs as they grow all the way up through size 7. Diapers going up to size 2 are sold as Swaddlers or Baby Dry. Diapers in size 3-6 are sold as either Cruisers or Baby Dry. There is a size 7 diaper available only in the Cruisers line. Pampers also produces more than diapers as most parents are probably aware of but if you're new to the whole parenting game then it would be a good idea to know what else they have to offer. They also produce baby wipes which help to not only keep your baby clean but also to help keep the baby free from rash or infection. They also make a great potty training diaper called Easy Ups that is a pull-up diaper that is easy for a young one to pull up and down as they're learning to use the grown-up potty. In keeping with the idea of easy up, they have another wonderful diaper that they've been designed for the pool.
The splashers line are a disposable swimpant to help keep any foreign objects out of the water as they get acquainted with or learn how to swim. They also have a convenient product for kids who are going through the phase or struggling with bedwetting. If your child has an issue with this you don't have to worry too much, there's a lot of reasons why this might be an issue. Just be patient and loving and understand that this to will pass. In the meantime, you may want to check out Pampers UnderJams for kids up to 85 pounds. It will help save on time and money, no more pulling the sheets every night or morning and having to wash all the time. With all that Pampers has to offer you're sure to find the right product to help you as you do your best to raise you, baby.